Floify
---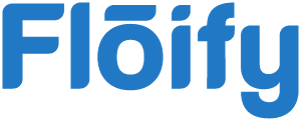 Description
Are you ready to experience the newest technology with a stream-lined solution for automated mortgage origination, allowing brokers and agents to increase their ROI? Floify has the solution. What does this mortgage automation include? • Secure lending and communication portal for lenders, borrowers and other stakeholders • Milestone updates • Referral partner portal • Automated asset verification (retrieving asset and income statements) • "Apply Now"​ on your website • White labeling of the solution • Dozens of integrations, which include Encompass, Byte, LendingQB, Calyx, Docusign, DropBox, Box, Google Drive, Slack and Veri-Tax, in addition to over 16,000 major banks nationwide Floify can help you close loans an average of 4.5 days faster and increase annual loan volume by more than 11% without adding additional staff. Start automating your lending workflow today.
Location
Boulder, Colorado
United States
---
---
Amanda Markey Reviewed on
3/12/2021 6:32:47 PM
5
LOVE FLOIFY!!!!
I love working with the admin team , they are always on point and available - they even helped me thoroughly test the mapping for URLA on a Sunday night - just because they wanted it to be a smooth experience for everyone! The borrower interface is smooth and seamless, the LO experience is amazing - controllable but yet they can customize their own setup outside of the corporate standards - disclosures are electronically signed and returned much more smoothly than other platforms I've used.
---