DocProbe
---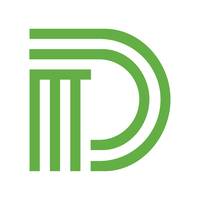 Description
DocProbe is the residential mortgage industry's leading technology solution for post-closing Trailing Documents. Powered by our proprietary LOS-integrated software, DocProbe retrieves, audits, processes, and ships your digital and wet-signed trailing documents, seamlessly and efficiently. We work with title companies, attorneys and settlement companies as well as servicers, custodians and investors to ensure that every file is complete and error-free. Our 360° fulfillment includes any and all Recorded Security Instruments (Mortgages, POA's, CEMA's, UCC's, HECMS, Assignments, etc.), as well as Final Title Policies ensuring corrections and investor reports and exceptions are handled. DocProbe's client base range from Credit Unions and Community Banks to Independent Mortgage Bankers, Correspondent Lenders and Investors in all origination channels. Having DocProbe managing your Trailing Docs, allows you to reap the benefits of reduced operational costs and a more streamlined post closing. For more information about us please visit us at www.docprobe.net. DocProbe is a subsidiary of Madison Commercial Real Estate Services. Madison CRES offers a full suite of transactional, management and tax services for real estate owners, investors, business owners and property managers. Since 1998, Madison Commercial Real Estate Services, has developed into a full-service, nationally recognized company. For more information about us please visit our website at www.madisoncres.com.
Service(s)
Post Closing / Trailing Document Management
---
---
Christy Flores Reviewed on
3/22/2021 5:37:50 PM
5
Timesaver $$$$
Our post closing team loves this tool! Since we rolled this out, I have not heard of one issue which is great! There is always at least one or 2 hurdles, but not with Doc Probe. The KM tool really helps streamline the service. Its almost like having an extra person with your PC team!
---
Bernard Maldonado Reviewed on
3/12/2021 2:49:07 PM
5
DocProbe = no more Trailing Docs headaches
Everything is good about this company: customer service, technology, price, follow through. For years, Trailing Docs were a headache for our Post Closing dept. LIsts, batches, fedex labels, emails, followups, fields, reports, meetings, weekends, stacks, scanning, drawers full of envelopes, fines from investors, more lists, more batches...... We did not know how good it could be until we started trading with DocProbe. They know their business, their SLA is backed up with service and attention, they provide white glove service. The KMT plugin provides seamless document transmission into our efolder for each loan, it has never had a problem, and they provided assistance with installation/configuration/testing. Our Post Closing staff recaptured so much time for other important tasks, especially with elevated volume. When there are deficiency reports, we simply forward them to DocProbe and they handle the rest. No more 'stop what we are doing and find missing docs.' They handle everything. We are so happy with DocProbe!
---
Ryan Reviewed on
3/1/2021 2:42:57 PM
5
Great Service and huge time saver
Trailing docs are that task that just sucks up time and usually last on the totem pole of things to do each month. Doc Probe just does all of it for you.
---
---
Questions And Answers (1)