Ignite Integration Solutions
---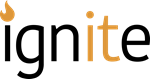 Description
Ignite Integration Solutions, Inc. is a custom software provider focused on serving the mortgage industry. Our solutions provide mortgage lenders with the power to control costs and drive increased productivity through streamlined workflows and efficiencies. Coupled with deep knowledge of the mortgage origination industry along with a bench of full-time developers, Ignite has developed scores of automated business processes across the full mortgage life cycle. Contact us today to see how Ignite can help you.
Service(s)
Consultants / Professional Services
Location
Woodbury, NY
United States
---
---
Sam Marshall Reviewed on
3/15/2021 12:10:41 PM
5
Great tools and tool
The Ignite team was great to work with, the tools that we implemented worked as expected right away and when we brought suggested improvements to them, they were able to get them implemented in a timely manner. The client team was good: learned our process flow, listened to our issues, and offered the right tools to address them.
---