OPTIMAL BLUE
---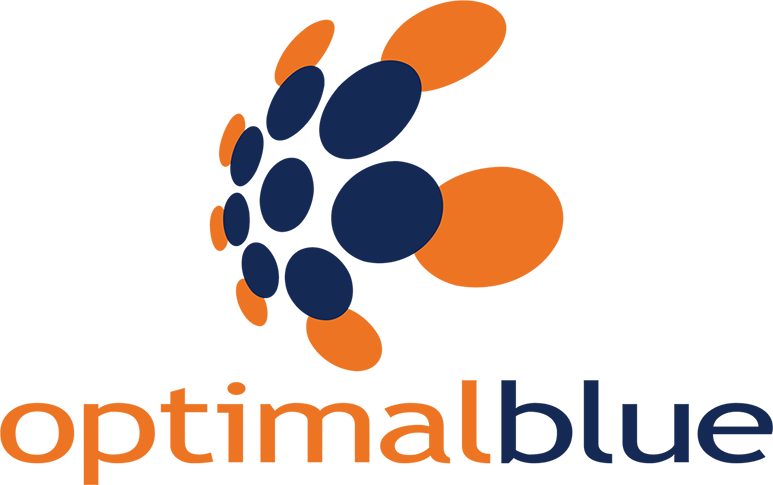 Description
Optimal Blue operates the mortgage industry's digital marketplace which connects lenders, investors and providers with comprehensive secondary marketing solutions, market leading capabilities and value-added services that deliver results. At the center of our marketplace is a common repository of searchable and actionable loan programs and loan-level price data that is leveraged in real time by more than +160,000 users, +1,600 clients, and +160 investors. Our robust loan analytics, lock desk workflow, and pipeline risk management functionalities enable lenders to instantly determine and act on the "true best execution" for all quoting, locking, and delivery channels. Additionally, our extensive library of Application Programming Interfaces (APIs) enable automated data exchange between the digital marketplace and the systems used by lenders for lead generation, marketing, and loan origination. Relied upon to enhance profitability, create new efficiencies, and increase competitiveness, our solution touches 1 of 4 mortgages nationwide, manages $45 billion of rate locks each month, and processes 20,000 investor rate sheets each day. For more information, please visit www.optimalblue.com.
Service(s)
Compliance
Product and Pricing
Hedging
Location
Plano, Texas
United States
---
---
Julie Hansen Reviewed on
3/17/2021 5:45:41 PM
5
Pricing and Secondary BFF
Great tool for pricing and our Secondary team. Integration is pretty seamless with our LOS. Any issues are resolved in a timely manner.
---
Jason G Reviewed on
3/16/2021 10:17:02 PM
4
Secondary LOVES Them!
After struggling with the inefficiencies and limitations of EPPS - OB was a shining light. Secondary loves the automation and I love the integration into Encompass.
---
Tammy L Reviewed on
3/15/2021 9:33:43 PM
5
Implementing now
Great experience.
---
Sam Marshall Reviewed on
3/15/2021 12:02:54 PM
4
Good pricing and rates engine
I have used OB now at 3 different companies and I have seen it grow significantly. Their current tools and offers are good and the API keeps getting better.
---
Amanda Markey Reviewed on
3/12/2021 6:34:17 PM
5
Best Secondary Markets Tool
Not just a pricing tool- makes managing secondary much easier and their service is second to none.
---